The Hydromaster Thruster Control System provides hand follow-up control of both steering and thrust and has an independent non-follow-up system for emergency and back up purposes.
The system is built from standard modular components and provides interfaces to diesel engines, electric or hydraulic motors as a source for propulsion. For steering, the system interfaces with a hydraulic or electric steering system.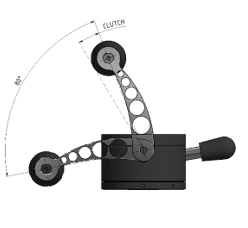 Azimuth Control Lever
Rotates 360 degrees continuously around its vertical axis, providing full follow up steering control. Detents placed in the 0°, 90°, 180° and 270° position improve the sense of positioning. A propulsion lever offers clutch control and with a 80 degrees throw controls the propeller speed.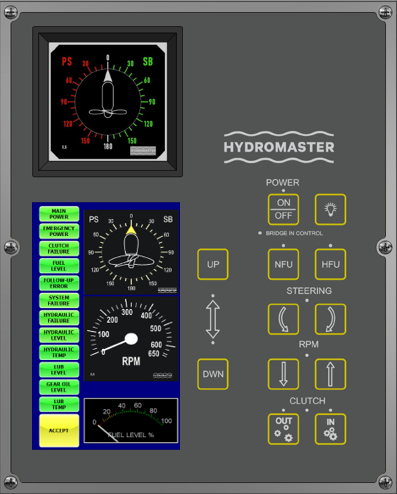 Monitoring and Control Panel
Full functional drop-in panel with:
· Thrust Angle Indication
· RPM / Thrust Force Indication
· Clutch control
· Emergency control
· Depth Adjustment
· Monitoring and protection of thruster machinery
· Dimmer and buzzer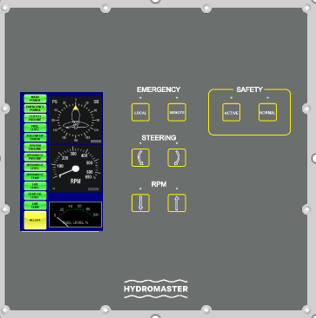 Electronic Control Unit
Each thruster will be delivered with a local electrical control unit that provides the following functionality:
· Local backup control
· Redundant power supply
· Monitoring and protection of thruster machinery
· Separate emergency stop