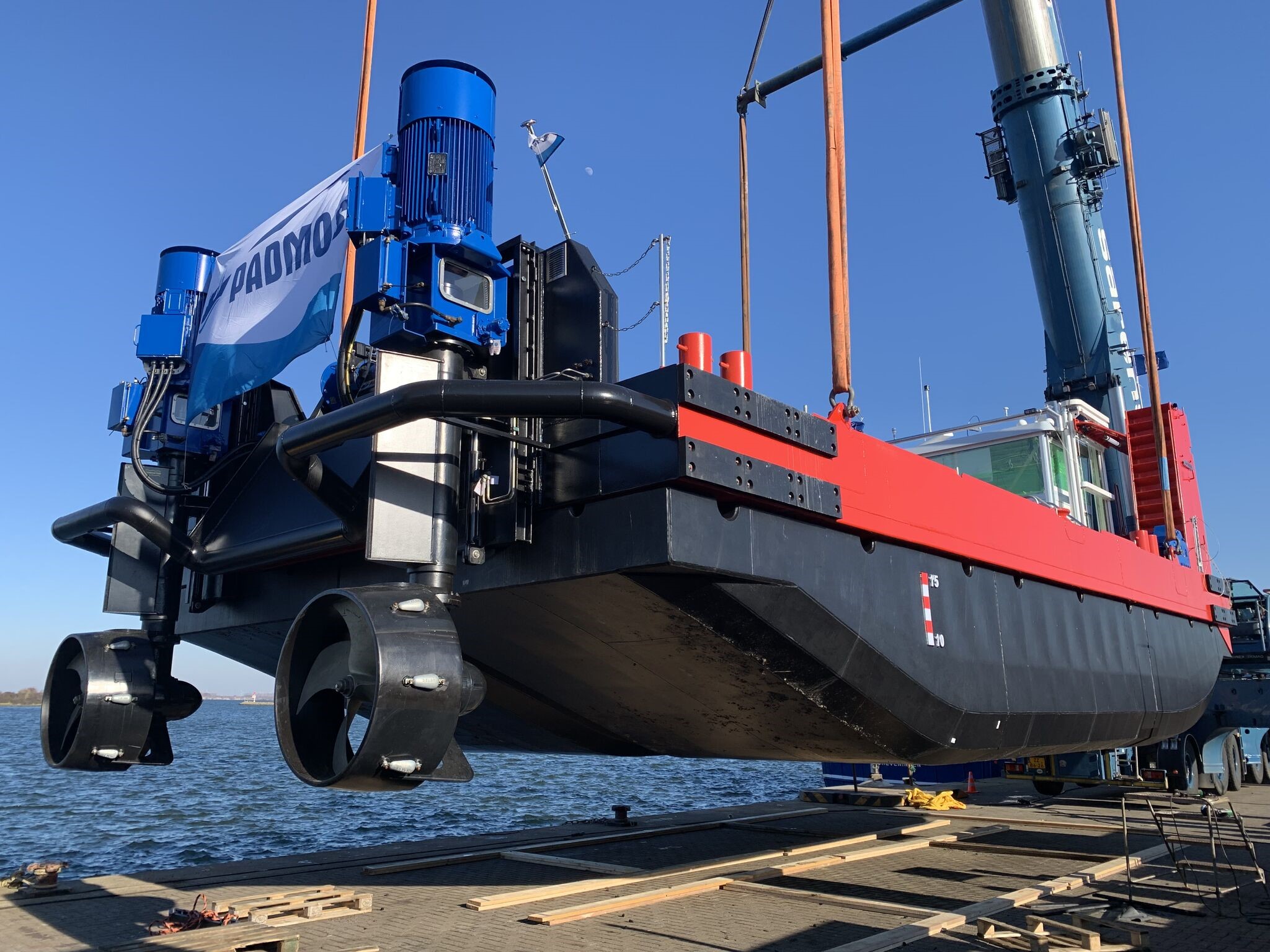 Kotug ePusher
A remarkable project for HYDROMASTER Propulsion BV to be involved in is this fully electric pusher. The pusher which is equipped with two 300 kW Electric driven Outboard Azimuth thrusters is built for KOTUG and will soon be deployed for sailing the Dutch waterways.
Read more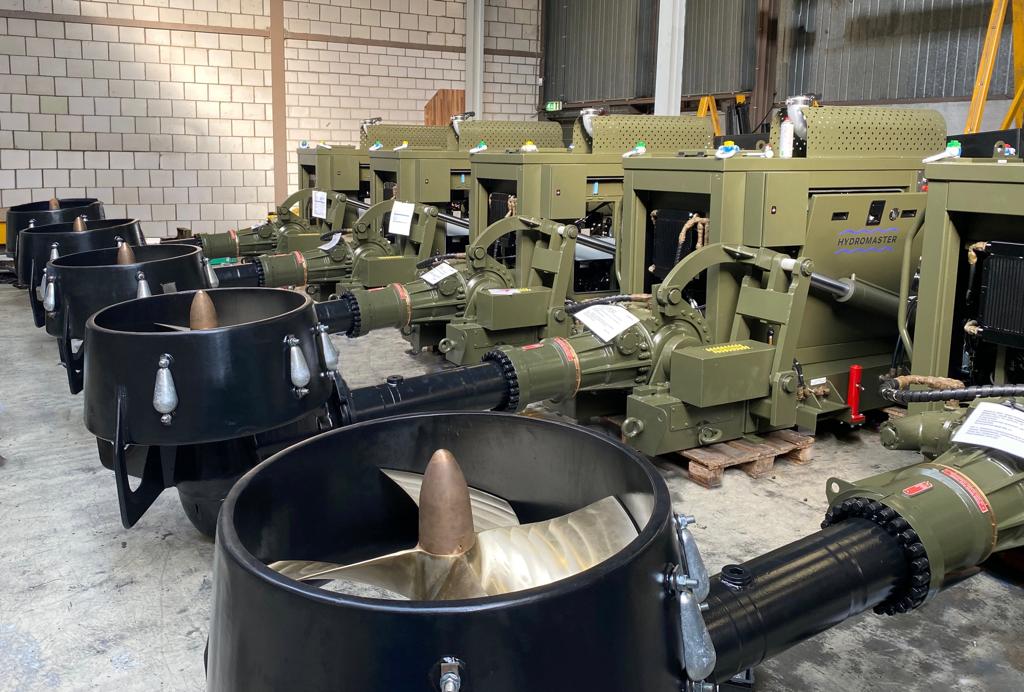 Series 3 Military spec
Successful delivery of a set of 7 HYDROMASTER outboard azimuth propulsion units built to Military spec. Rated 150 hp each, these direct diesel engine driven units will be operated by the UK MOD to propel their fleet of Mexifloates.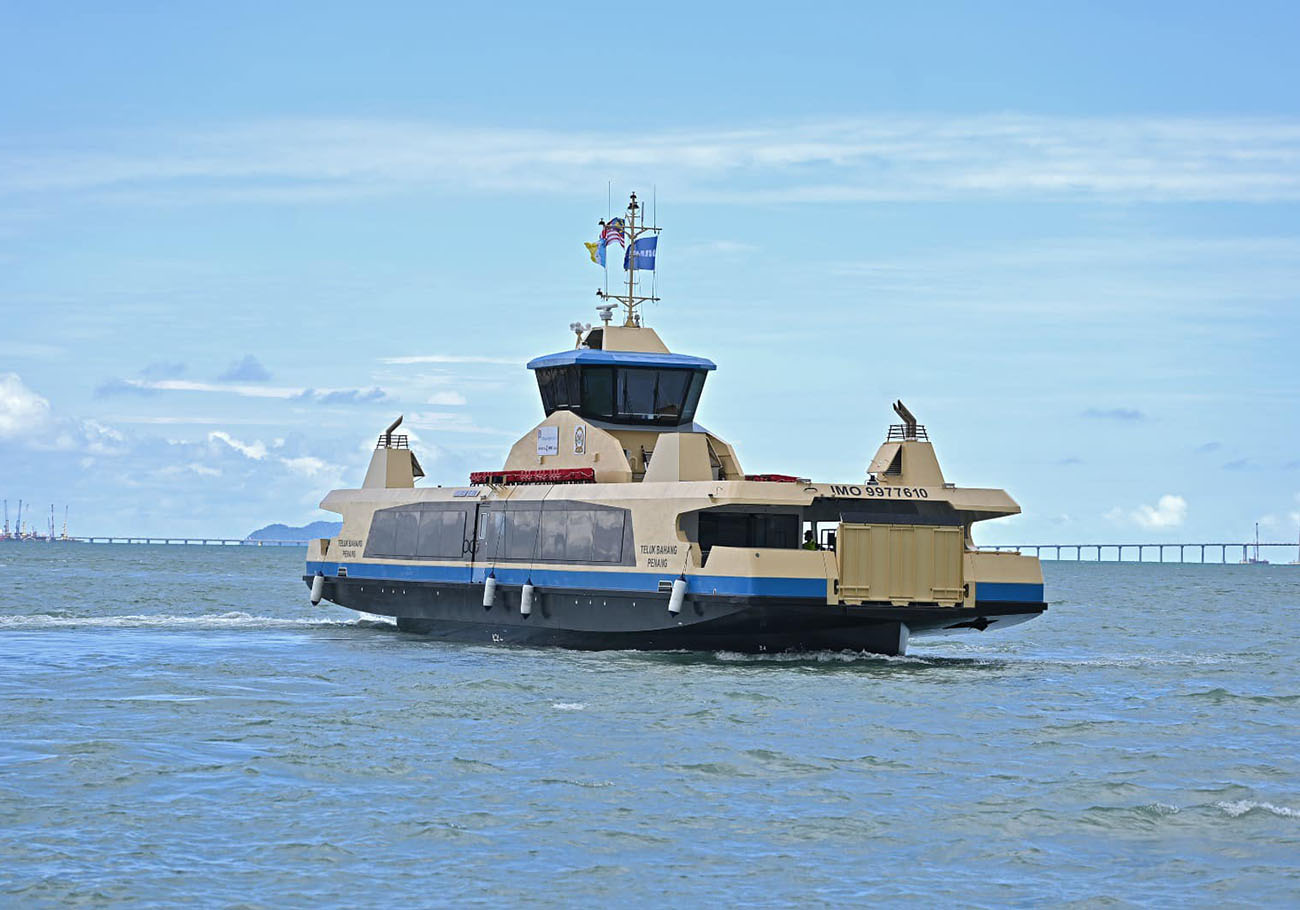 Thrusters for new Penang ferries
The new Penang ferry service recently came into service....
Read more